VitaSim Author is a novel knowledge authoring tool which allow users to create their own educational content in virtual reality.
Choose the teaching environment from a selection of existing or create your own and customize it. 
Then add classic teaching tools such as power point presenters, whiteboards, blackboards and smartboards. 
Finally add specific, highly interactive equipment such as medical imaging devices, surgical tools, industrial equipment or heavy machinery. Rearrange all objects as you like.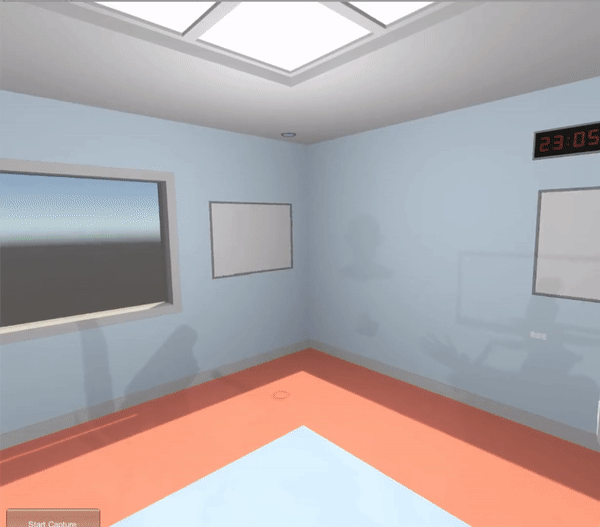 Perform your lecture inside VR but without the need for any physical equipment. The environment, the objects, your speech, movements and interactions are automatically recorded. 
Recordings can be exported as: 
2D content usable in existing e-learning and other self-directed courses.
3D demonstrations where students can view a procedure demonstration from all angles inside VR.
Interactive training tools where students can practice the procedure using realistic hands-on training in VR. 
Afterwards use the content management system (CMS) to handle and or limit access to the created content. 
VitaSim Study allow users to experience immersive lectures, hands-on demonstrations and interactive training tools in VR.
Content can be 2D videos, 360 videos, 3D demonstrations or 3D interactive experiences – or a combination! 
Students, trainees or employees can access virtual educational content or training tools through personalized user accounts or short passcodes distributed by teachers or instructors. 
Public content can be accessed by anyone using the application. 
For VR developers, experienced content creators and other companies with great VR based products. 
VitaSim Enterprise allow companies, institutions and organisations with existing VR content to easily distribute, update and/or manage access to their content – all done remotely through a web browser.
Any content (2D videos, 360 videos, Unity based VR scenes) that is uploaded through the web based CMS can remotely be accessed through the free VitaSim Study app. 
Features include: 
Add content, grant access through either individual user accounts or short passcodes to give anyone access to your content from anywhere. 


Instantly change what your customers or users have access to, control licenses based on number of users and time periods, roll out new content to users or even update existing content on the fly.


Publish content as public to easily create and showcase demos of your VR content. Anyone with VitaSim Study will be able to view and access public labeled content.