VIRTUAL REALITY
FOR EDUCATIONAL PURPOSES
Explore the possibilities that Virtual Reality has to offer those working with learning,
being in private or public
By using Virtual Reality for learning, it is possible to create both more effective and engaging learning than what traditional e-learning is capable of
Reduce training cost and travel requirements
Be independent on location and upskill globally
Effective and low-cost repetition of any simulation
Collect and analyze data to give valuable feedback
Simulate real scenarios with real people
Feel prepared based on hands-on experience
Virtual reality, or VR, is taking off in education
with an ever increasing number of schools and institutions implementing the technology. 
Multiple studies showing an increase in both learning and results.
Erhvervstanken Case Study
"Thank you for bringing our thoughts to life so that we together can develop a new guidance practice.
Career learning is about being curious and exploring new opportunities!
With VR, young people get access to a whole new learning dimension 
where several parts of the sensory apparatus are activated,
and they thus get a more holistic understanding of the possibilities with different vocational educations"
– Helene Pedersen, Adolescent Education Supervisor, ErhvervsTanken Odense
Or take a look at some of our other cases
Jacob Sangild
Partner, Chief Learning Officer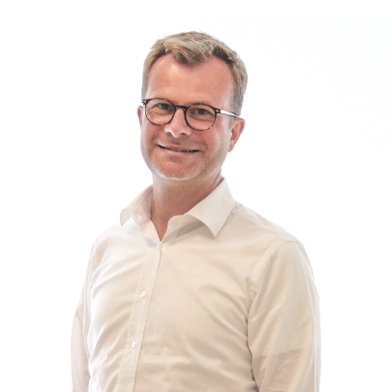 Our expert within learning and educational technologies