VIRTUAL REALITY TRAINING
FOR HEALTHCARE AND MEDICAL
Ensure safe and correct procedures with modern immersive technology 
Bringing clinical research to VR
Standardize complex procedures
By using VR in healthcare, it is possible to create both more effective and more engaging learning than with traditional e-learning.
Reduce training costs and travel
Flexible location and global upskilling
Effective and low-cost simulation and repetition
Collect data and provide for individual feedback
Simulate and train real scenarios 
Use virtual hands-on experience to prepare
A sizeable amount of clinical research has been done, to determine the effectiveness of VR in certain learning scenarios.
You can find some of them below:
An increasing number of medical- and learning institutions are implementing VR in their day-to-day training. 
Are you interested in a free consultation to hear how we might be able to help you reach your learning goals?
Take a look at some of our cases
Case example: Focused Lung Ultrasound Scan
"Very innovative and exciting way to learn practical skills.
I hope VR is implemented in further areas of the medical field."
"To be able to see it demonstrated and explained to you, worked super well. Would love to do it again"
"Super cool way to learn ultrasound, and it really gives you the opportunity to practise at home as well"
– Medical doctors (residents) and medical students practicing ultrasound using VitaSims platform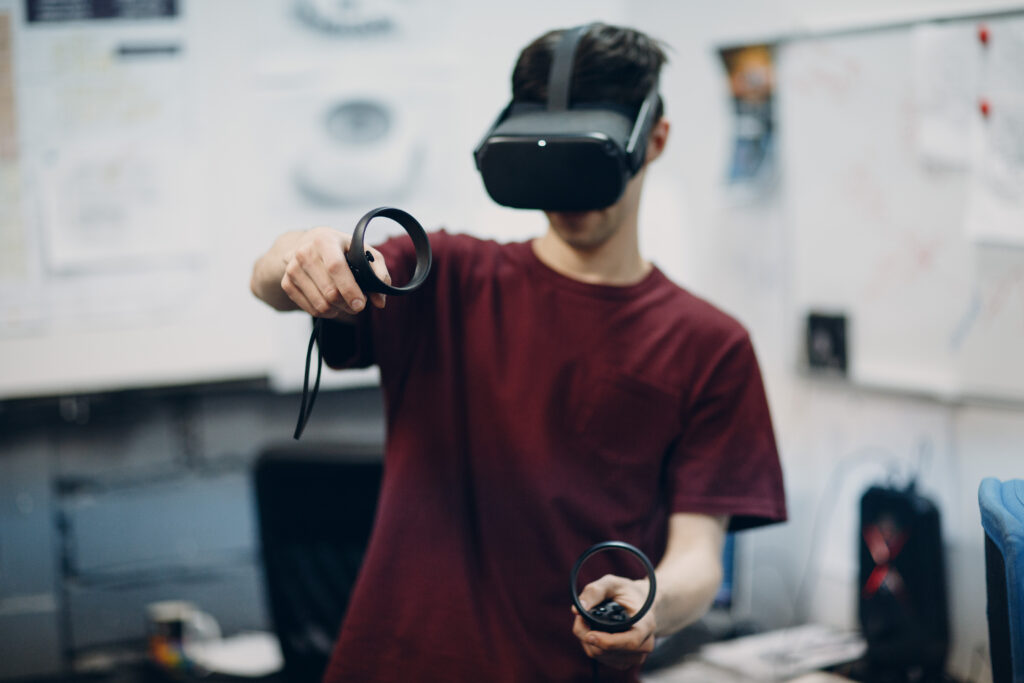 Hands-on in virtual reality
Some training scenarios can be impossible to recreate physically for training purposes.
VR brings new unseen opportunities within healthcare, making practices and interceptions more precise and linear.  
Create lasting training procedures
Skill- and procedural-training are often time consuming and resource heavy activities.
Using VR reduces both and can boost learning engagement and performance.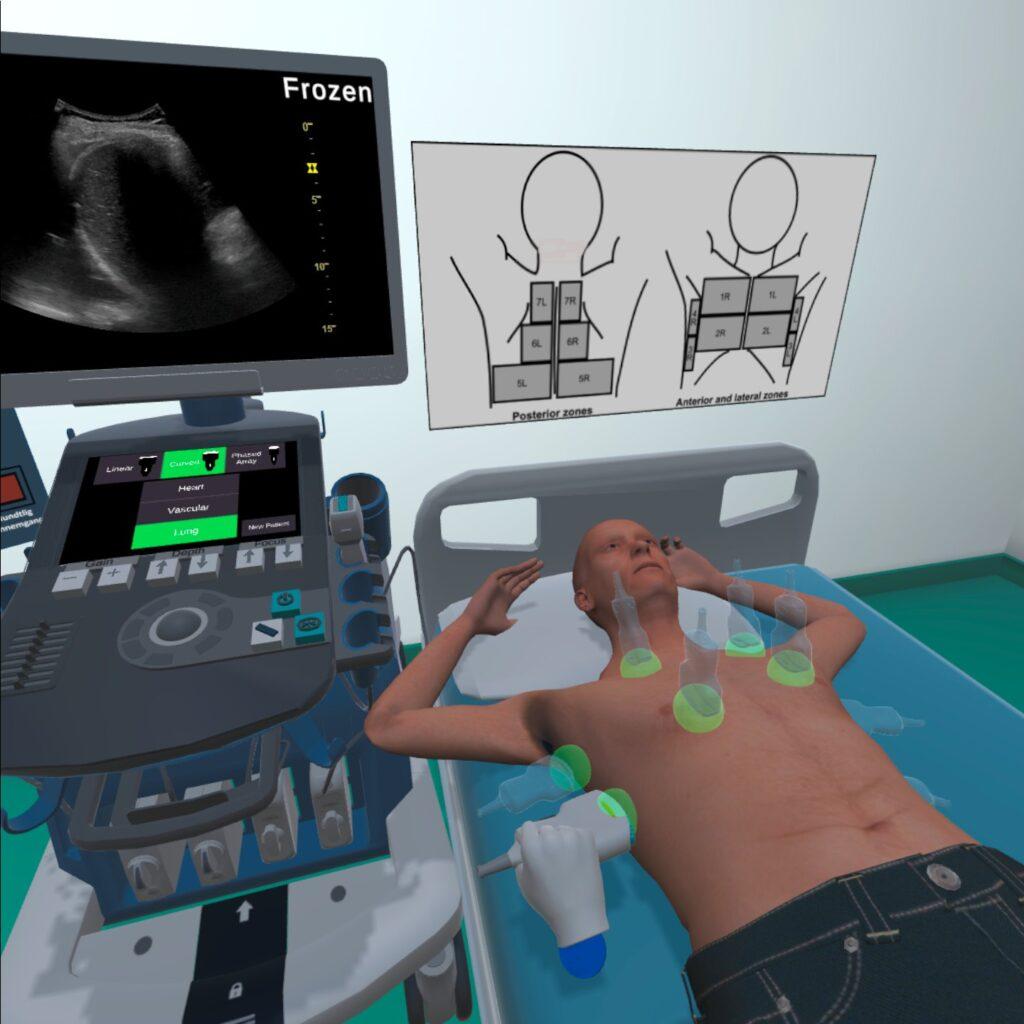 We provide an evidence-based software package for skill practice in virtual VR. With VitaSim Author, you can produce your own VR-based content. VitaSim Study allows you to experience virtual lectures or hands-on practice sessions. And with VitaSim Enterprise, you can explore world-class content from experienced VR creators.
VitaSim Author is a novel knowledge authoring tool that allows users to create customized educational content in VR – without having to know code.
VitaSim Study allows users to experience immersive lectures, hands-on demonstrations and interactive training tools in VR.
VitaSim Enterprise is a collaboratory platform for VR developers, experienced content creators and other companies with great VR based products.